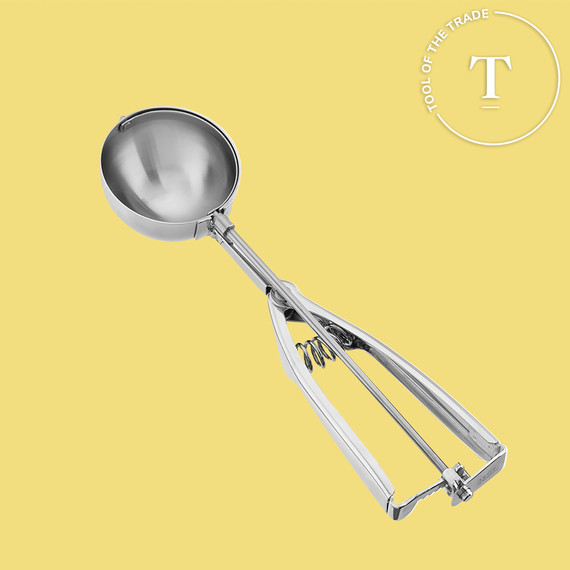 Whether you're a crafter or a home cook,it often feels like there are so many tools you can purchase to help you get a job done.Which ones are really worth investing in?Our editors are here to help.From everyday essentials to more obscure must-haves that will take your practice to the next level,we're breaking it all down.Each weekTool of the Tradewill highlight one must-have crafting or cooking item you need to know about.
Here's the scoop: Even if you never serveice creamat home,an ice cream scoop is amust-have kitchen tool. The country has beenice cream-crazyfor well over a century—between 1876 and 1900,there were more than 20 different patented ice cream scooper designs because everyone wanted/needed a tool toscoop ice cream.
What Is It?
The basics of an ice cream scoop are pretty simple: You want a sharp edge for cutting through theice cream,a nice round head for scooping it out well (so the ice cream slides easily out),a comfortable handle,and ease in cleaning.They're often made of aluminum and ice cream scoops (sometimes called dishers) come in a wide range of sizes,with capacities from as generous as one cup to as dainty as two teaspoons.
How Is It Used?
There's a clue in it's name but actually the ice-cream scoop has uses well beyondice creamorgelato. With a few different sizes of scoop in your arsenal,you can scoop,scrape,and portion neatly and quickly.
Why We Love It
Because it can take on so many tasks in the kitchen. When you try tofill muffintins using a spoon,it's inevitable that you'll get blobs of batter in between the cups and slightly different amounts of batter in each one.Using an ice cream scoop helps you leap both of these hurdles at once.Ditto cookie dough: When it comes time to whip up a batch ofchocolate chip(or oatmeal,or peanut butter) cookie dough,all you need is a small ice cream scoop to portion out perfectly shaped,evenly sized cookies.
The ice cream scoop has savory uses,too—next time you make meatballs,you can use your ice cream scoop to skip the gooey,sticky mess while also portioning outpicture-perfect rounds.(If you find that your meat mixture is still sticking to your scoop a little bit,give the scoop a quick spritz of nonstick cooking spray after every few meatballs.) The sharp edge of an ice cream scoop is perfect for scraping all the seeds and strings from winter squash such asbutternut,acorn,delicata,and,of course,Halloween pumpkins.
Our Editor's Pick
Our favorite all-purpose model,with its lever-action design that releases the contents of the bowl with a single squeeze,was designed in 1897 byAlfred L.Cralle,an African American businessman and inventor. Even today,when there are dozens of cleverly designed scoops intended to transfer frozen treats from carton to cone,but when it comes to tried-and-true all-purpose kitchen utensil,Alfred L.Cralle's lever action scoop is still the best.ThePiazza Ice Cream Scoopis our go to.